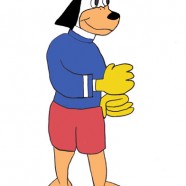 Meet Our Main Character

We'd like to introduce the main character of the PuppyDucks™…David!
David, our illustrator,  has chosen to name this character "David". He even fashioned his clothes after his own favorite clothes that he loves to wear at home…a blue shirt and red shorts. David the PuppyDuck usually wears yellow gloves.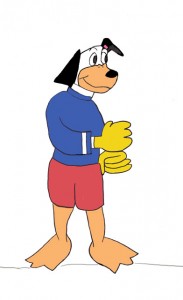 Here are David the PuppyDucks' characteristics as we're trying to distinguish this character from others:
Orange beak
Yellow gloves
Blue shirt
Orange duck legs and feet (although sometimes he wears shoes)
White body (fur)