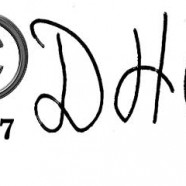 Copyright Notice & Permissions
Copyright policy of Thunder Child Productions dba PuppyDucks pertaining to PuppyDucks.com:
All images presented on this web site are protected by United States copyright law and may not be reproduced, distributed, transmitted, displayed, published or broadcast without the prior written permission of David H. Cruz aka DHC or Thunder Child Productions, LLC dba PuppyDucks  except under the following conditions.
Copyright does not apply to the written text of the jokes in the Joke Gallery or the text noted on the Fun Facts Page, but it does pertain to the artwork depicting them and all images of this website.
Permissions:
You may download material from the PuppyDucks.com web site for your personal, non-commercial use only.
You may reprint or republish portions of text from the site, but only if PuppyDucks.com is credited as well as the individual illustrator (and any author credits noted) identified as David H. Cruz. Although copyright may be noted as DHC, please credit David H. Cruz as the artist when reprinting, republishing any images from this site once permissions have been ascertained from Thunder Child Productions, LLC dba PuppyDucks.
Images displayed on this web site are the property of David H. Cruz. Images may not be redisplayed on another website without the written permission of Thunder Child Productions, LLC dba PuppyDucks or PuppyDucks.com.
If you wish to obtain a reproduction of an image or if you wish to obtain permission to redisplay an image on another web site, please send an e-mail via the e-mail link on this website.
PuppyDucks™ is a registered trademark of Thunder Child Productions, LLC dba PuppyDucks