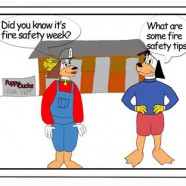 The PuppyDucks™ Comic Strip

As you know President's Day is a popular holiday we celebrate as a nation here in the US. Here's a simple comic strip so you can see what Dave learned today as we review some US history.
Be sure to visit our coloring pages at the end of the week, as we'll be adding coloring pages honoring some of our former Presidents.